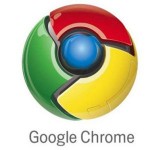 Big news! (for me, at least) I'm taking a position on the Chrome team doing Developer Relations. I'll be evangelizing . It'll be a bunch of writing, speaking, tutorials and guides, and engagement with the developer community. (Hey guys! :)
As I'm very passionate about all this, I'm quite excited about this opportunity. Google Chrome has become the browser to beat very quickly. It's a solid platform for browsing and developing as well. I can't wait to join the team and start kicking ass, making Chrome ideal for developers and pushing the open web forward.
As part of this, I'm also moving to San Francisco. Farewell, my dear Boston. sniff :(
I'm leaving an incredible team of UX architects, interactive designers, software engineers, and front-end developers at Molecular/Isobar. It's been 3.5 years and I would've easily stayed longer. If you're in Boston, Toronto or SF and want to develop incredible sites and apps for high-profile clients, I couldn't recommend working there enough. <3z
This is all happening over the next 60 days, along with a busy schedule of JSConf, Bay Area jQuery Conference, TXJS, and a few weddings.
I plan to continue to be active in the jQuery community (thx to my compadre Karl Swedberg for the referral!), and continue developing Modernizr and CSS3Please. I also got a few more projects on the way. Exciting times. :)